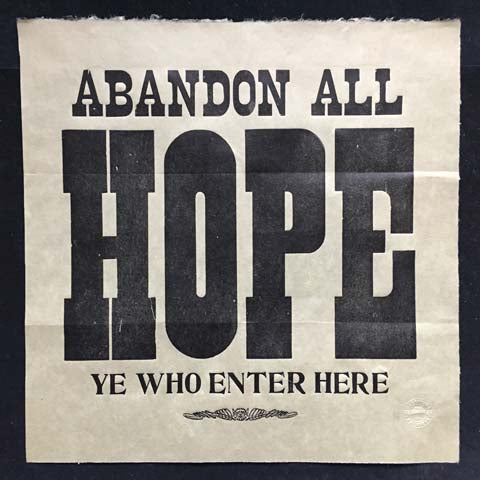 Abandon all hope (black)
"Abandon all hope, ye who enter here" as per the inscription above the Gate of Hell in Inferno, Divine Comedy by Dante Alighieri (c. 1265 – 1321).
Letterpress printed from antique wood type on a 19th century iron handpress. Black ink on terra matte colored Japanese kozo washi paper 47cm x 47cm (18 1/2 inch x 18 1/2 inch) with one deckled edge.
Print will be folded (see photo) and shipped by post in a rigid carton envelop. Postage is free and included in the unit price.