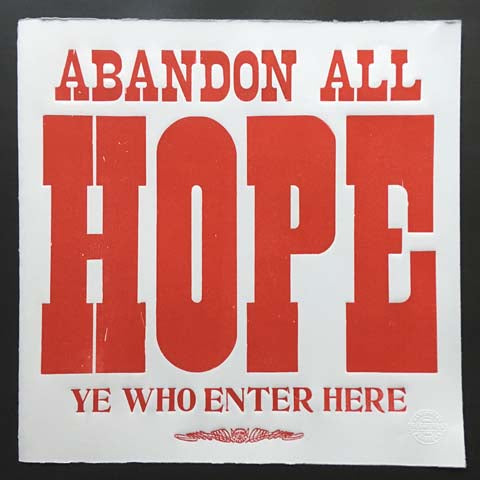 Abandon all hope (red)
"Abandon all hope, ye who enter here" as per the inscription above the Gate of Hell in Inferno, Divine Comedy by Dante Alighieri (c. 1265 – 1321).
Letterpress printed from antique wood type on a 19th century iron handpress. Red ink on white Japanese Awagami bamboo editioning paper 43cm x 43cm (16 3/4 inch x 16 3/4 inch).