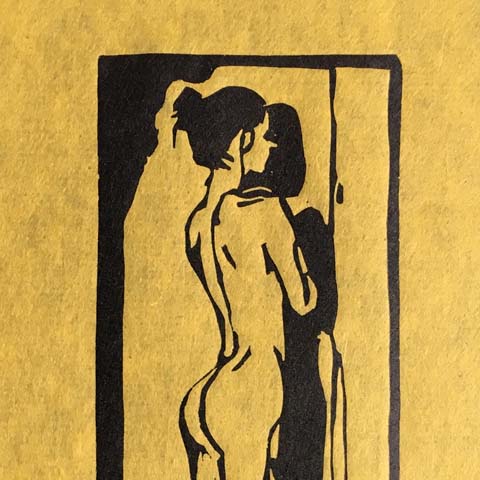 Eva (black on yellow)
Stefan Büchner (Stebü): "Eva". Limited edition linocut, black ink on yellow Japanese paper. Inked and printed manually at Atelier Desmyter on a counterweight Albion press from the 1840s. Paper size 30 cm x 17 cm (11 3/4 inch x 6 3/4 inch), image size 21 cm x 8 cm (8 1/4 inch x 3 inch). Limited edition of 30 prints, signed and numbered by the artist in pencil. 
Print can be shipped by post in a rigid carton envelop. Such postage is free and included in the unit price.