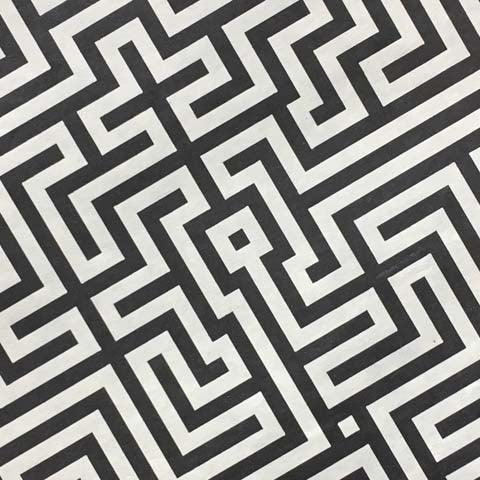 Ghent (A4 format)
Labyrinthus Gandavi (= Labyrinth of Ghent): printed from a relief block in combination with letterpress wood type. Inked and printed traditionally by hand at Atelier Desmyter with oil-based ink on a 19th century iron handpress on cream coloured Arches paper. Open edition. A4 paper size 30 cm x 21 cm (11 3/4 inch x 8 1/4 inch), labyrinth block size 20 cm x 17 cm (8 inch x 6 3/4 inch). 
After the 16th century labyrinth floor of the Pacification Room at the Ghent City Hall. 
FREE SHIPPING: this A4 print will be shipped in a reinforced carton envelope by post and shipping is included in the unit price.